Customers payment record
1. This is one of our German customers, who is very particular about the details of the machine, and finally chose our company's machine.

2. Here are 5 sets of fiber optic machines ordered by a Hong Kong customer, paid 30% advance payment(24988USD). After the production of the machine is completed, another 70% of the balance is paid.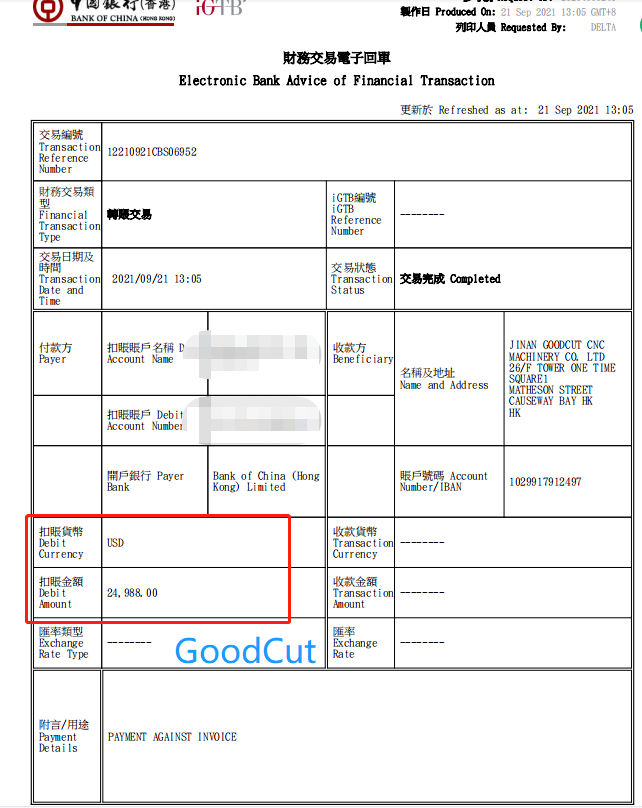 3.This is our Indian customer, the second time to buy our company's cnc router. 3.2kw HQD water cooling spindle, Leadshine servo motor and driver. Price concessions, quality guaranteed.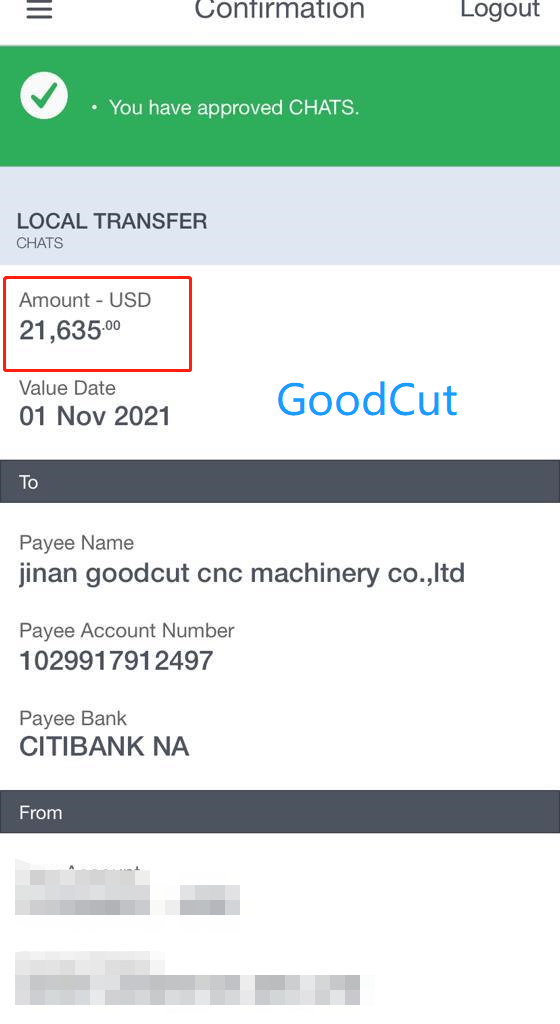 4.This is one of our customers in Spain, who purchased 9 sets of co2 laser machine from our company, and paid the bill in full. We are happy to cooperate.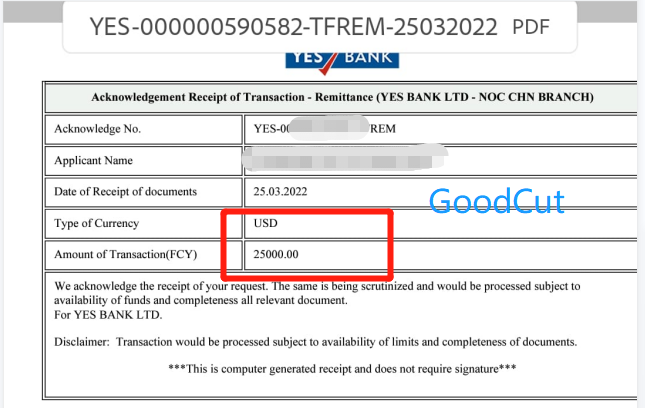 5. This is one of our British customers, purchased plasma cutting machine, and paid in 3 times. The negotiation process was smooth.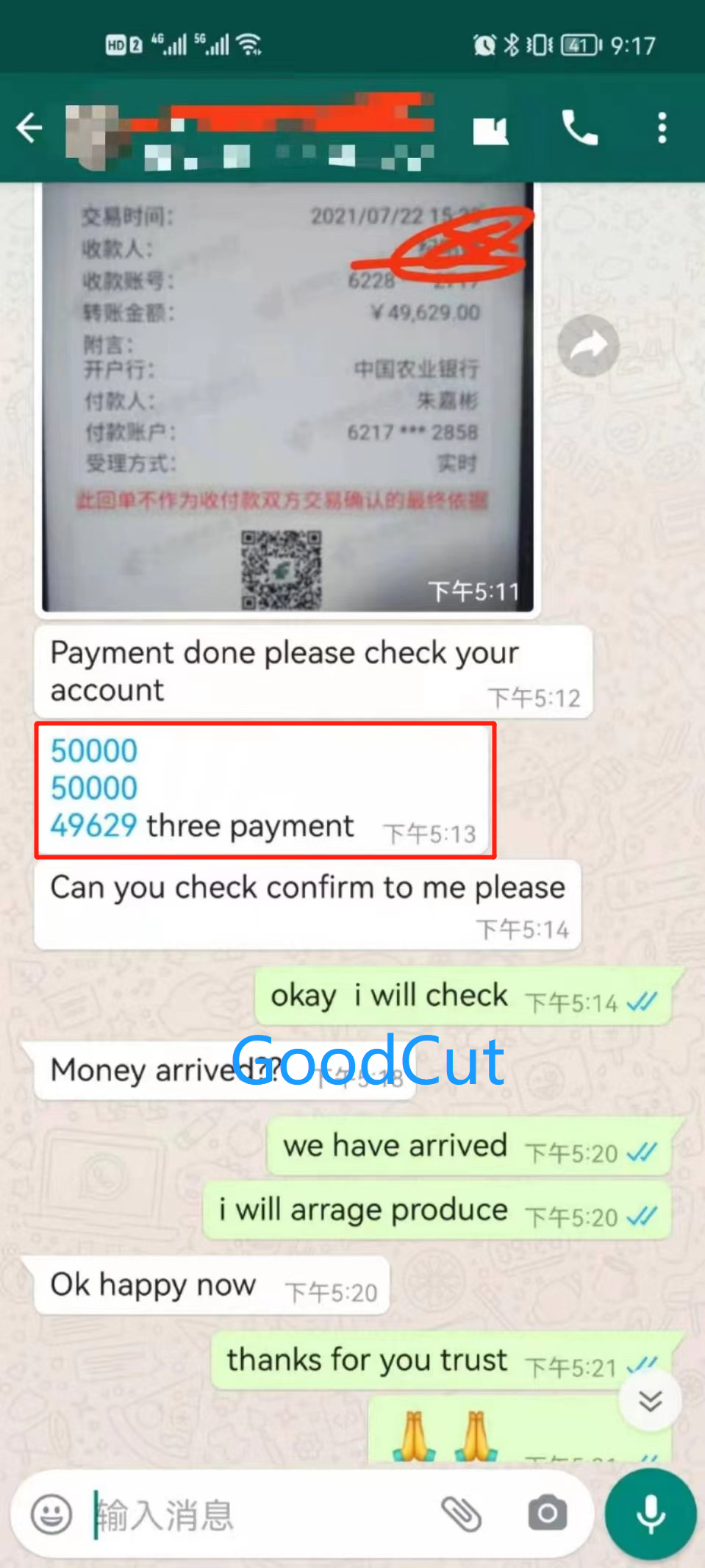 6.This is a plate-and-tube integrated fiber optic cutting machine, purchased by a customer in Uzbekistan at a favorable price. After the customer confirms the machine, he will pay 70% of the balance.

7.This is one of our Bangladesh customers, order CNC router machines in our company.1300*2500*300mm,aluminum table,6kw air cooling spindle,7.5kw Inverter,Leadshine motor and driver,NC studio copy controller. Stepper motor, Hybrid servo motor, All AC servo motor .Discount price,total payment:56140USD.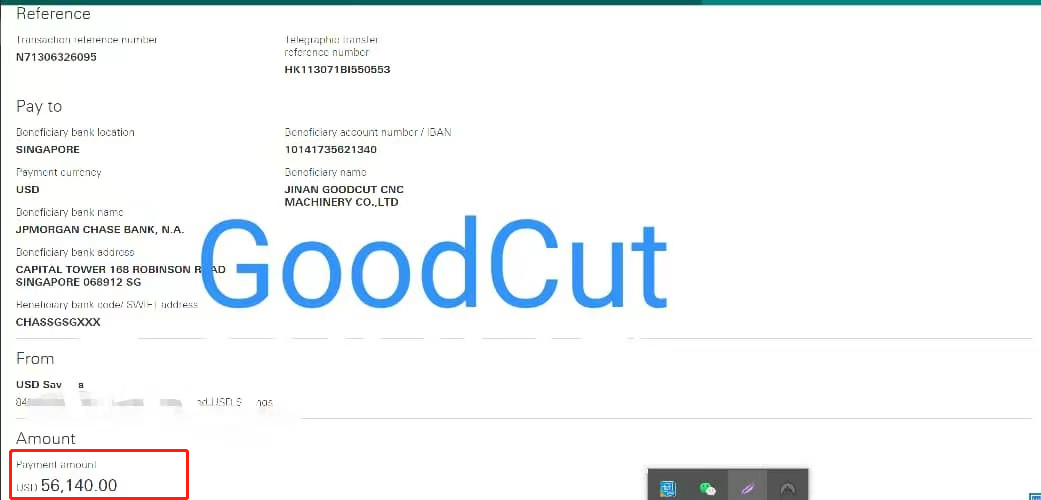 8.Here is one of our French customers,ordered AutoScan Sparkle scanners. This scanner is designed to scan jewelry,and is very popular.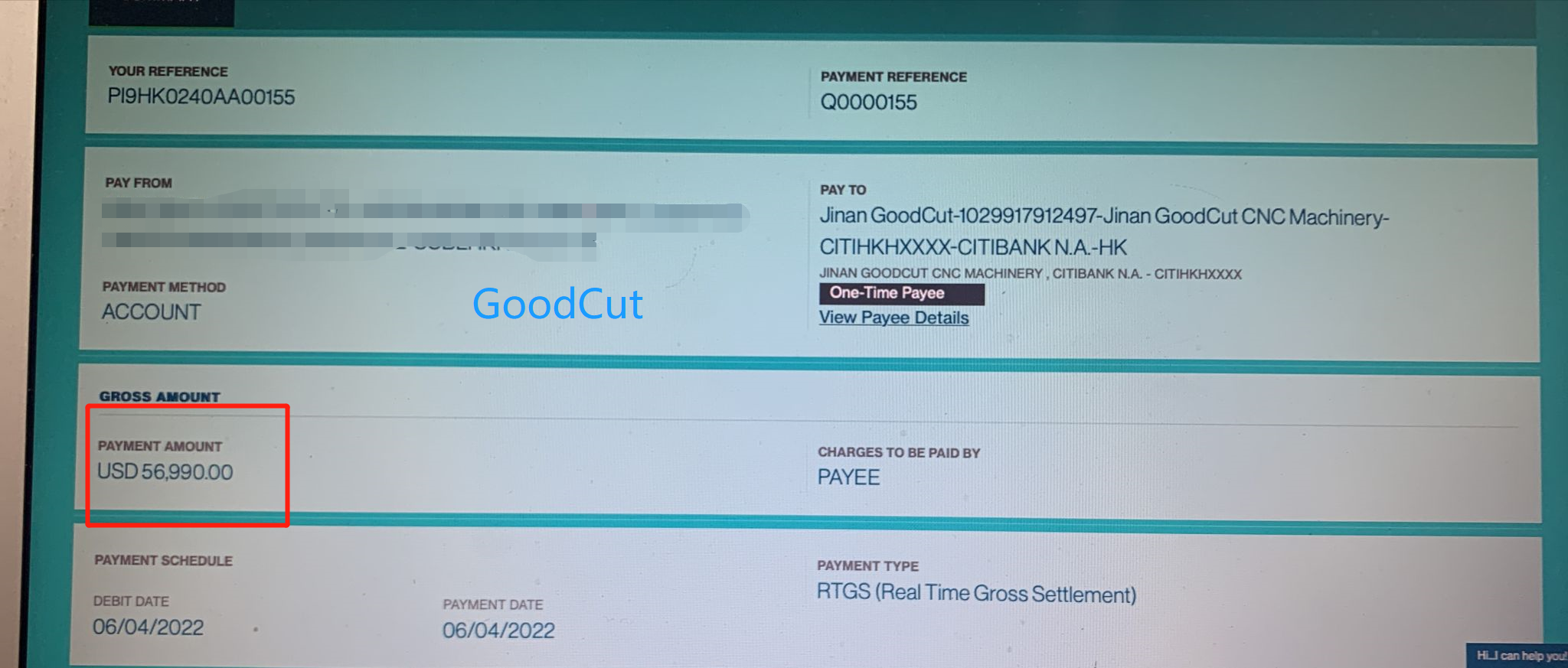 9. This is one of our Pakistan customers,purchased a GC1325A linear automatic tool changer cnc router machine.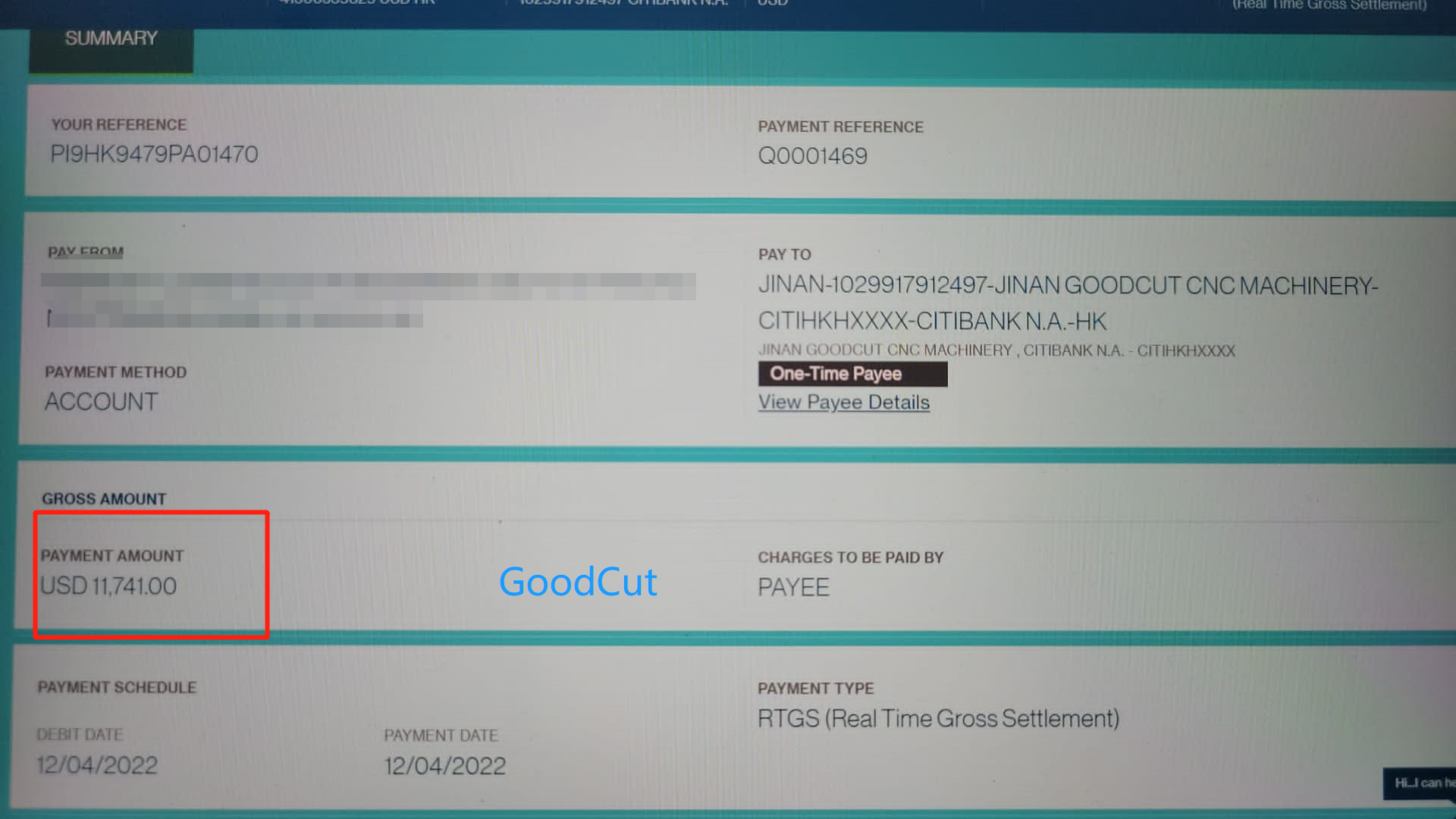 10.Here is one of our customers in Paraguay who ordered two GC1325L CO2 lasers.Replaced the Ruci 130w laser tube.Customers also gave good feedback after receiving the machine.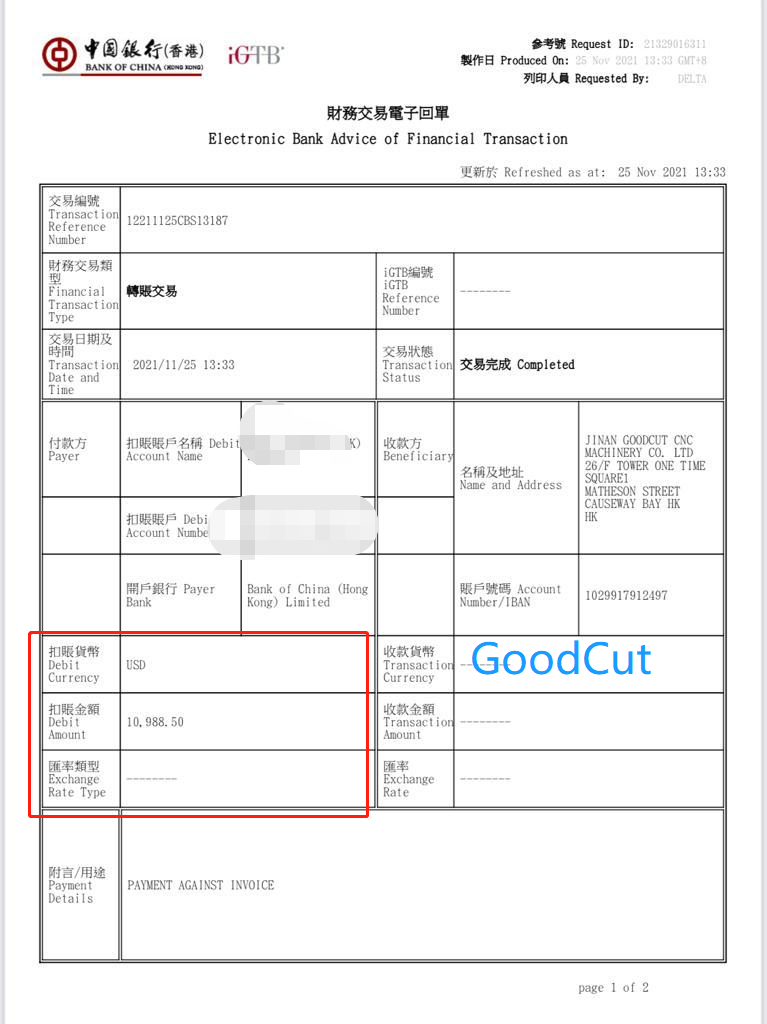 11.This is a Sri Lanka customer,who ordered three GC-FR tube fiber cutting machines and paid a 30% deposit first, and the cooperation went smoothly.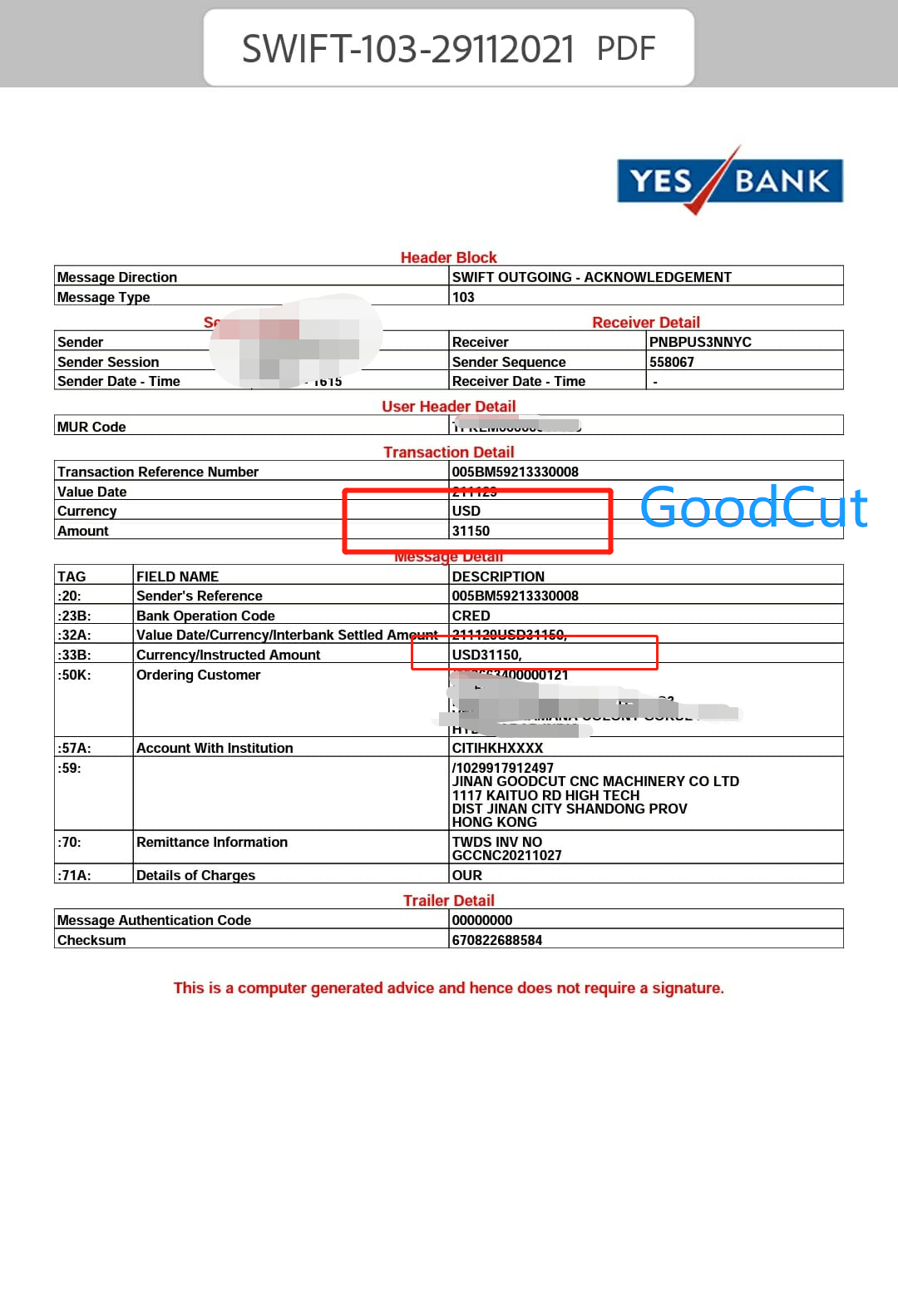 12.This is a customer in Brazil,who ordered three 100A desktop plasma cutting machines, for cut stainless and carbon steel.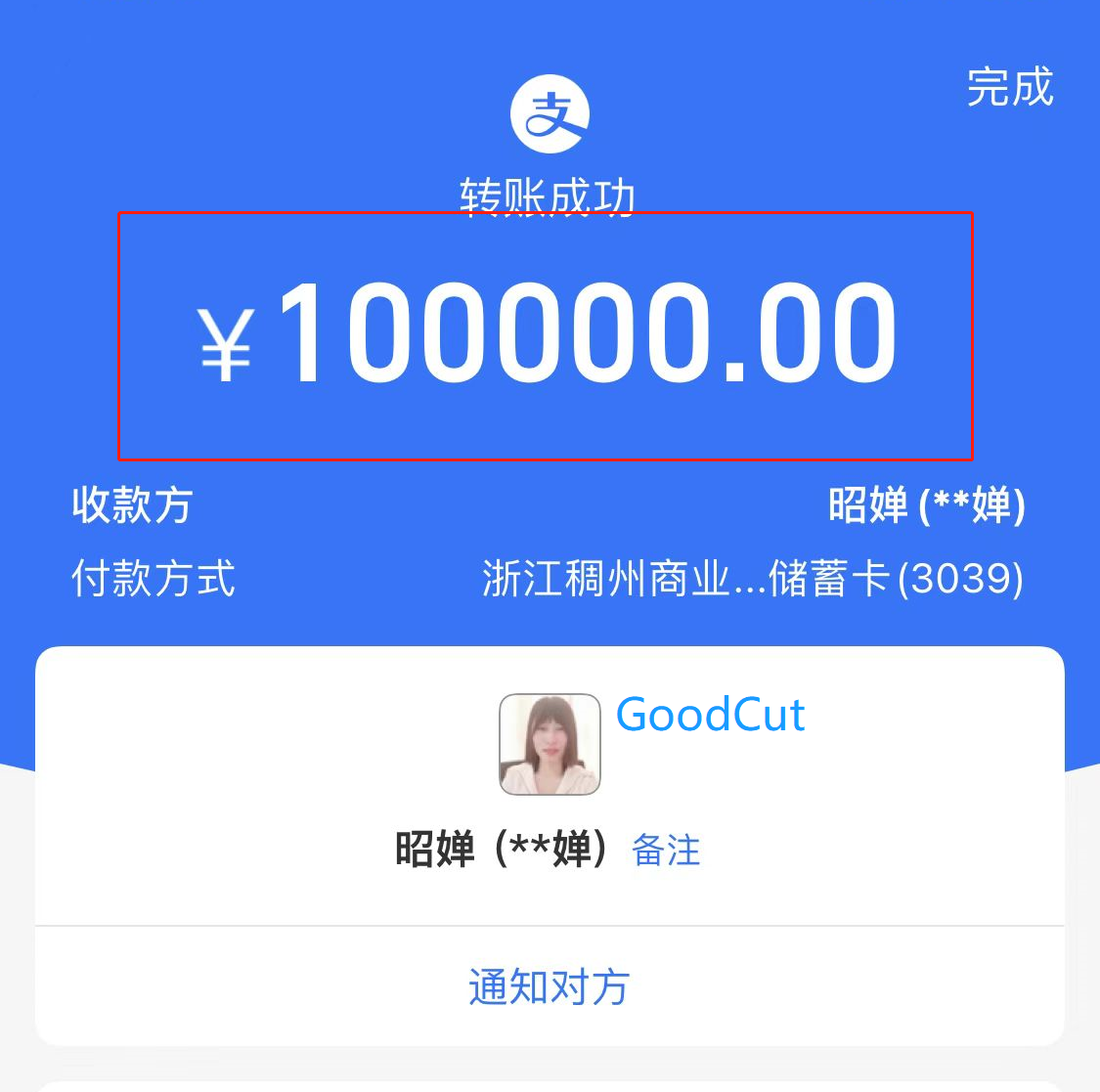 13.This is a customer in Australia,who ordered 1500w fiber laser cutting machines,RAYCUS laser source,Japan Fuji motor,CYPCUT controller system.The quality of the machine is guaranteed, and customers can use it with confidence.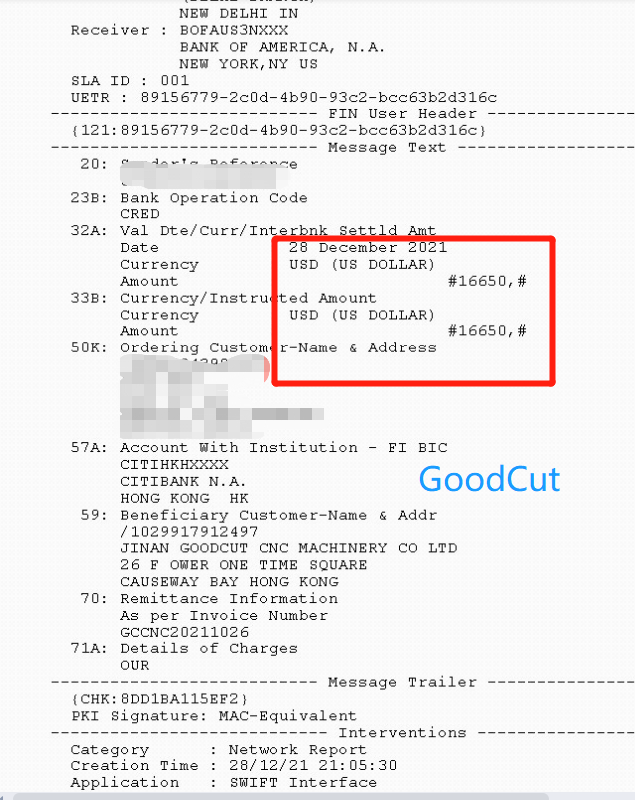 14. This is a US customer who ordered 12 sets of cnc router for one 40HQ container. He resale machine. Every month order 1 container machine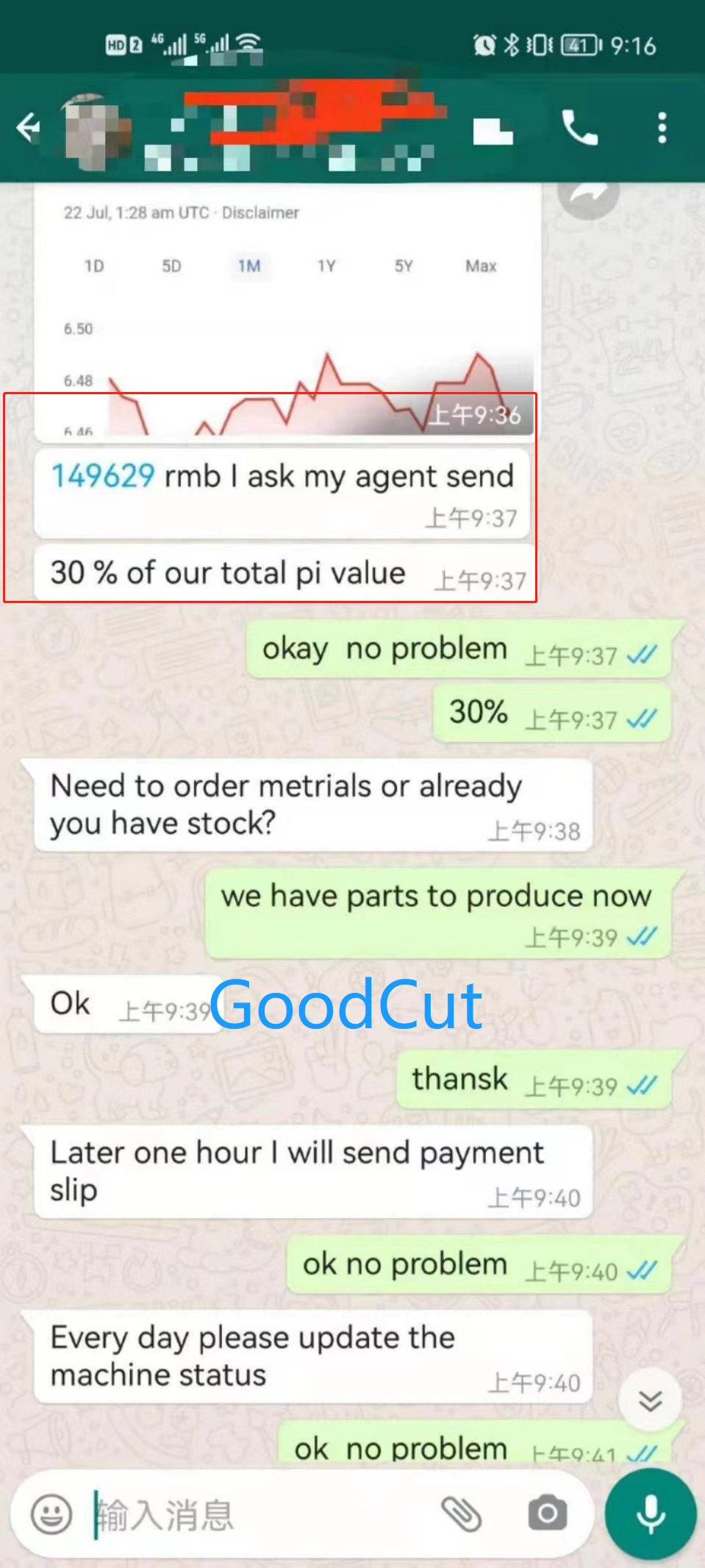 15.This is the payment record of our customers from UK, Malaysia, India, Hong Kong, Russia.Our company's trade is facing global customers, and we have also received high praise from customers. After all, you get what you pay for every penny, and many customers will buy it multiple times.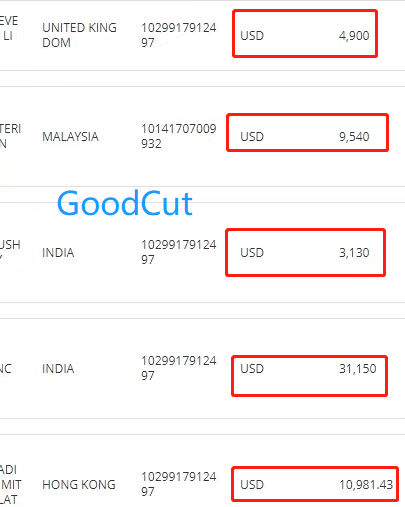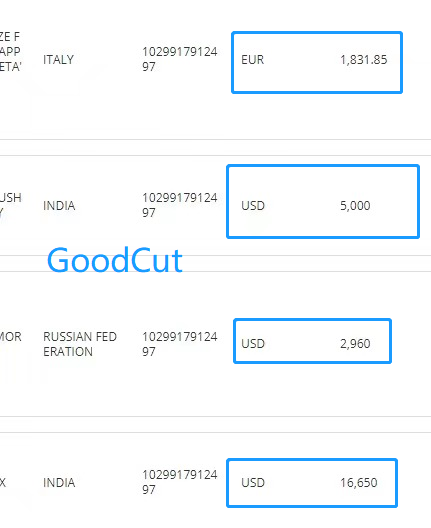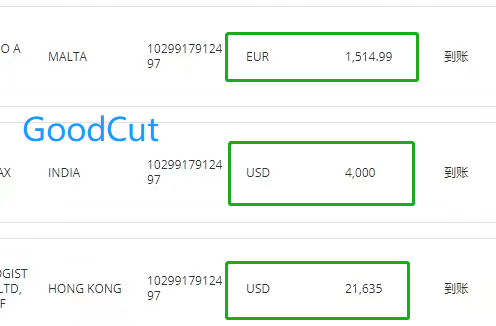 16.Payment records for clients in many different countries.
Many customers in developed countries have bought our machines.
They have a high requirement on the quality of the machines.
They are so satisfied with our machines that some of them have bought machines more than once.